Classroom

- Amigo 2 and U41 Alternating Current Field Measurement

Alternating Current Field Measurement (ACFM) is one of the best solutions on the market when it comes to detecting and characterizing surface breaking cracks in metal parts. The Amigo 2 and U41 are Eddyfi's latest ACFM systems, making inspections more efficient while also improving the ease of use. While Eddyfi does not provide ACFM certification, we do offer OEM training which will allow you to master your ACFM machine in no time.

Our standard training includes a 10 hour-long e-Learning course which you can complete at your own pace followed with 2-days of hands-on training with one of our ACFM experts.
Amigo 2 ACFM e-Learning must be completed prior to attending the class.
Around 10 hours of e-Learning + 2 days of classroom based training.
Certificate provided at the end of the hands-on session.
1-year access to the e-Learning package.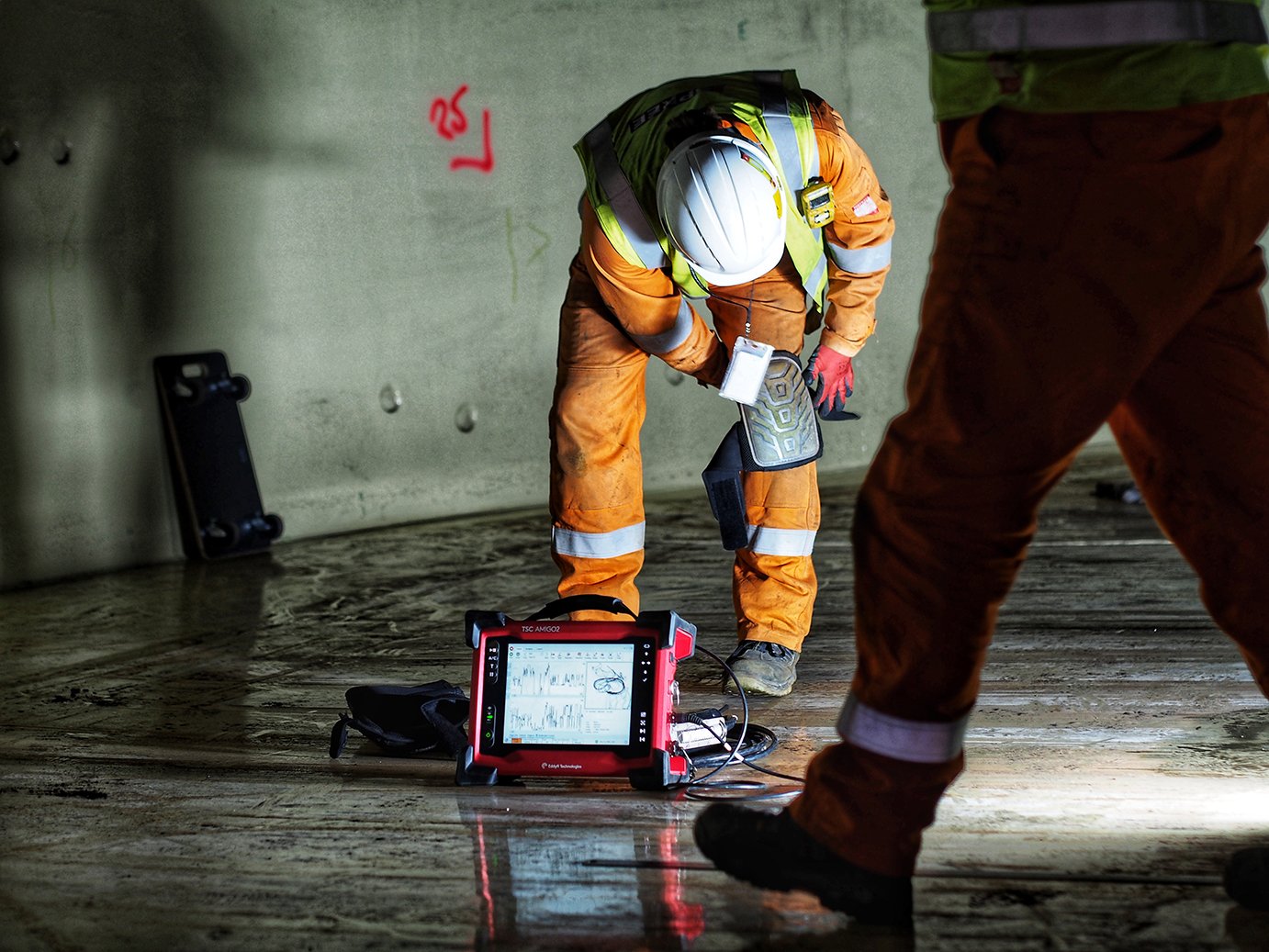 E-Learning 10 hours
Classroom 16 hours
The following e-Learning courses are included with the Amigo 2 and U41 classroom
E-Learning

- Amigo 2 and U41 Alternating Current Field Measurement
Free Related Courses
Introduction to ACFM®Array
ACFM is an efficient way to inspect carbon steel welds for surface breaking cracks. ACFM Array brings the method to a whole new level of efficiency. This training will explain how ACFM array works and how it can be used to make your inspection much faster and more reliable.
FREE
ESTIMATED TIME
30 min
Enroll
Introduction to ACFM®
This course will introduce you to the physics behind the Alternating Current Field Measurement (ACFM) technique. ACFM utilizes electromagnetic to detect and size surface-breaking cracks in steel structures and welds without requiring the removal of coatings or marine growth.
FREE
ESTIMATED TIME
30 min
Enroll